Mechanical Engineering
Consulting Services
Investmech networks with specialists and facilities of various organisations globally and is ideally positioned to solve client problems on turnkey projects, assist with product development, and perform design. The group specialises in Structural Integrity and was involved in a quite a number of projects over the past years. Through a close relationship with various universities and other academic institutions Investmech ensures that the maximum value is added to all projects conducted.
Mechanical Engineering Services We Offer
Engineering Problem Solving
By applying state-of-the art measurement and analysis techniques the Investmech engineers identify and eliminate mechanical problems.
Structural Integrity
Fatigue life expectancy
Fracture mechanics
Fracture control programmes
Material Fatigue. Investmech adds value to this expert field by redesigning components and/or structures that crack due to heavy loads
Mission profile driven design and re-design
Remaining life prediction of underground pipes subjected to various environmental conditions
Structural Integrity Certification
Annual structural audits on plant and bridge super structures
Finite Element Analysis and Simulation
Investmech adds value to these fields by being one of the experts in the world that reconstructs input forces for measured strain and acceleration responses. The ANSYS and MSC suite of packages are used for finite element analyses.
Ventilation System Design
Gautrain underground stations and emergency shafts is a recent project
Structural and machine modelling, analysis and design
Redesign of mechanical structures and components to conform to a specified design life.
Audits
Third party Audits
Structural Audits 
Product Development
Hydraulic systems design & installation
Design and manufacturing of machinery and structures
Machine design, structural steelwork design and shaft steelwork design

Mission profile driven design

Gearbox design, modelling and problem solving
Durability testing
Accelerated durability testing
Four-poster tests
Component testing
Roll-over Protective Structure (ROPS) &
Falling Object Protective Structure (FOPS) tests
Low temperature brittleness tests
Characterization
Material testing:

Fatigue curves
COD and J-integral crack propagation
Fracture toughness
Conformance Testing
ROPS and FOPS
Towing devices
Exhaust pipes
Seismic resistant parts for nuclear industry
Vehicle rims
Cranes and super structures
Other tests according to customer requirements and international standards.
Test rigs
Single and multi-axial servo-hydraulic test rigs
Noise, vibration and harshness (NVH)
Noise and vibration Problem Solving
Sound Attenuation Analysis
Vibration control to prevent and eliminate fatigue problems
Vibration measurement and analysis (Whole-body, hand-arm, structural vibration, modal analysis, operational mode, fault diagnosis, predictive and condition-based maintenance)
Simulations
Simulation of the dynamics of mechanical systems.
Crash simulations
Engineering Certifications
Certification of roof structures for cellular companies, etc.
Design and certification of vehicle components, structures, customer specific machinery and equipment, etc.
Certification of hoisting systems, critical automotive components, cranes, etc.
Certification of shaft steelwork.
Certification of super structures for small and large applications, etc.
ROPS and FOPS certification.
Act as expert witness in court cases and disputes
Courses
Fatigue
Fracture mechanics
Vibration measurement, analysis and control
Structural integrity
Condition monitoring and condition-based maintenance
Noise measurement, analysis and control
Design of welded connections
Design and construction of bolted connections
Strain measurement and analysis
Structural integrity and mission profile driven design
Companies We've Worked With
From 2004 to the present day, we have successfully completed projects for more than 250 companies. Below you can see a small handful of companies we have worked with in the past.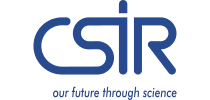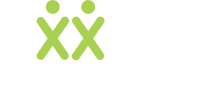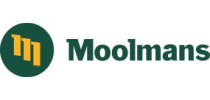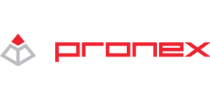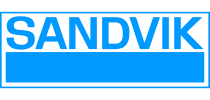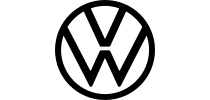 If you want to work with us or have any questions, please feel free to get in touch using any of the methods listed below. Otherwise, please feel free to fill in the contact form and we will get back to you as soon as possible.
Address
8 Topaz Ave, Lyttleton Manor, Centurion, 0157