Investmech supplies a range of products, tailor made to satisfy a client specific need.  Contact us if you need a specific product and we will be pleased to submit you a proposal for the development thereof.
Components:
Digital servo-controllers
Servo-hydraulic actuators

Test jigging

Hydraulic cylinders

Star Hydraulics servo-valves
Hydraulic start-stop valves
Mobile multimedia unit
This unit was developed to enable transmission of the ANC government's 10 year inauguration in 2004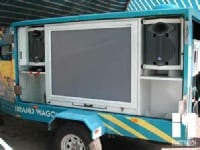 Four-poster test rig
Investmech supply multi-actuator test rigs ranging in actuator size from 25 kN to 100 kN in size.  Applying ARX models, drive signals are calculated that result in accurate reconstruction of field recorded responses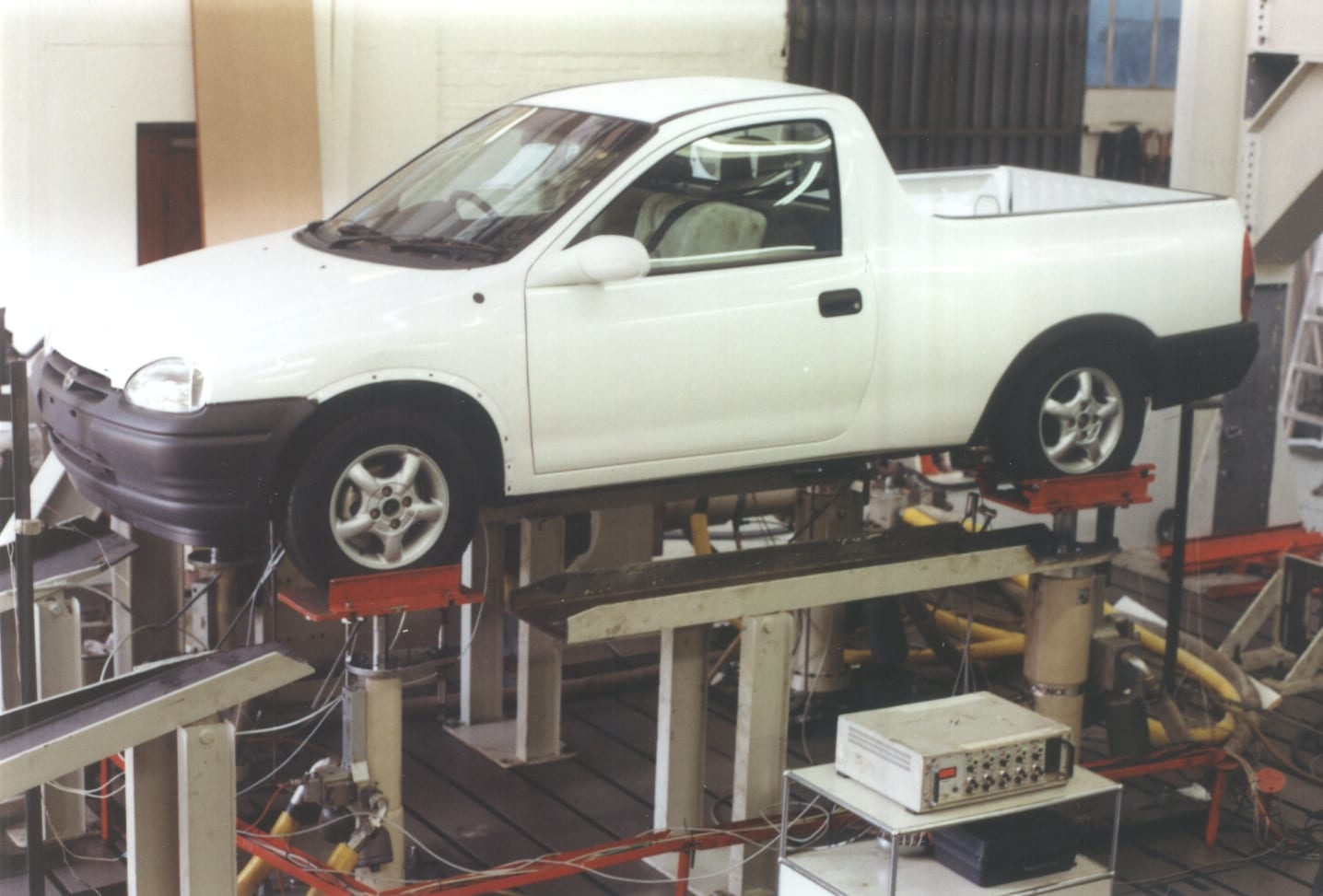 Servo-hydraulic actuators
Investmech supplies a wide range of servo-hydraulic actuators with application specific hydrostatic or hydrodynamic bearings.  Our actuators are used in single and multi-axial durability and characterisation tests.
Dynamic vibration absorbers
Investmech designs and manufactures dynamic absorbers (damped and undamped, depending on application) for vibration control due to resonance.  Investmech successfully applied this technology to control vibration of linkages, floors and roof elements.  The dynamic vibration absorber is fine tuned in the Investmech test laboratory to ensure efficient control of vibration at resonance.
Test systems:
We offer a wide range of tests systems of which
the following is a typical list:
Four poster durability test rigs

Multi-actuator test systems

Towing device test systems

Exhaust thermal fatigue test rig

Radiator pressure pulsation test rig

Load cell calibration machines (1 to 100 ton)

Warm water container or geyser thermal and pressure testing systems

Low temperature brittleness testing

300 ton beam tester for bridge supports during construction
Measurement systems:
Online agitator protection

Online strain, vibration, etc. monitoring

Online condition monitoring
Other:
Tuned damped dynamic vibration absorbers

Tuned undamped dynamic vibration absorber

Underground vehicles
Jig hutch tanks
Guide roller assemblies
Custom made products
Mission profile driven boat trailers